Swiss Bathroom Culture.
View LAUFEN'S RANGE
---
SWISSNESS
Swissness' is a word that defines LAUFEN's innovative approach to creating beautiful bathroom ceramics. It stands for many different things, but always embraces the concepts of outstanding quality, superb design, precise engineering and a passion for environmental sustainability.
QUALITY
LAUFEN continually pushes the limits of technical possibility to create ground-breaking new ideas expressed through ceramics. Sophisticated production processes are balanced with a human touch. Each piece is hand finished to ensure the highest standard of finish are achieved.
DESIGN
At LAUFEN, design is at the heart of every product. LAUFEN treats ceramics as an art form, collaborating with many of the world's leading international architects and designers to make exciting new concepts a reality. Each design is brought to life using only natural raw materials such as china clay and quartz.
---
DESIGN LIKE NO OTHER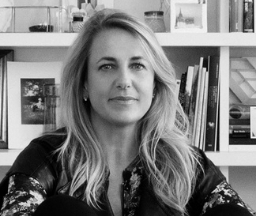 PATRICIA
URQUIOLA
Patricia Urquiola was born in Oviedo, Spain, and now lives and works in Milan. She studied architecture at the Polytechnic University of Madrid and Milan Polytechnic, where she earned her degree in 1989 under the tutorship of Achille Castiglioni.

In 2001, Patricia Urquiola opened her own studio, where she concentrates on product design, architecture and interior design.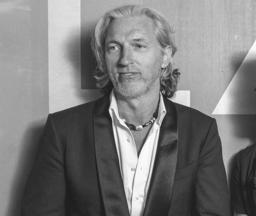 MARCEL
WANDERS
Marcel Wanders has a leading product and interior design studio located in the creative capital of Amsterdam, with over 1,900 iconic product and interior design experiences all around the globe for private clients and premium brands. Marcel Wanders' 27 years of design are celebrated in some of the most renowned art and design museums around the world.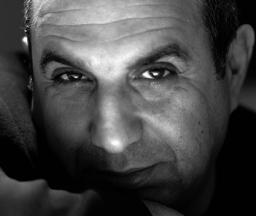 STEFANO
GIOVANNONI
Not only does Giovannoni design industrial products in the fields of kitchen, bathroom, furniture, living and electronics, he also creates interiors and architecture. His works are part of the permanent archive of the Georges Pompidou Centre in Paris and of the collection of the Museum of Modern Art in New York. On top of an acclaimed body of work, he also designs for brands including ILBAGNOALESSI One for LAUFEN.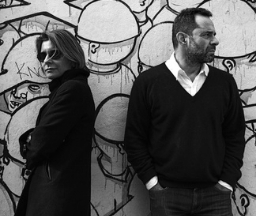 LUDOVICA +
ROBERTO PALOMBA
Ludovica Serafini and Roberto Palomba studied architecture at Rome University. In 1994, they founded their Milan-based company together. They have made a name for themselves with their unconventional interior designs for bathrooms, kitchens, and living spaces. Their concepts unite their intuitive grasp of architecture, lifestyle, and industrial objects to create exceptional designs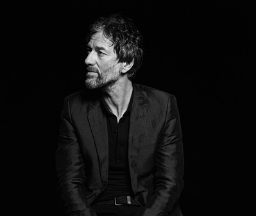 ANDREAS
DIMITRIADIS
Having collaborated with Phoenix Design, Andreas Dimitriadis is no stranger to LAUFEN. Since 2007, Dimitriadis has continued this fruitful partnership working from his own design studio Platinumdesign. He has designed several bathroom series for LAUFEN including Living SaphirKeramik, palace, twinplus and cityplus.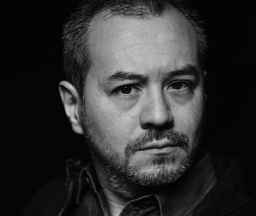 TOAN
NGUYEN
A keen sense of trends and developments in society, as well as the environment, is a characteristic feature of Toan Nguyen. The multidisciplinary designer specialises in design development within various product sectors, from furniture to technology products. His most recent work includes designing the Ino collection for LAUFEN.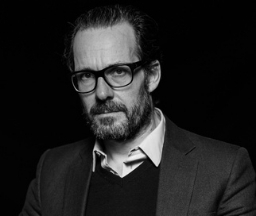 KONSTANTIN
GRCIC
Having developed furniture, products and lighting for some of the world's leading companies in the design field. Grcic is known for his pared-down pieces and is often called a minimalist. However, he prefers to speak of simplicity. His most recent work includes the VAL collection.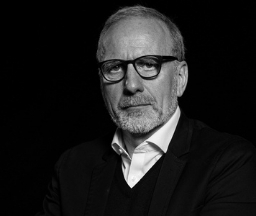 PETER
WIRZ
Having studied mechanical engineering in Switzerland, Wirz has since been dealing with customers from Switzerland, Europe and overseas for the past two decades with his design hotbed, Vetica. In a relationship that began in 2001, Wirz has developed several product lines for LAUFEN, the most recent being the international hit, LAUFEN pro A.


---
LAUFEN RANGES
THE NEW CLASSIC
Designed by
Marcel Wanders
SONAR
Designed by
Patricia Urquiola
INO
Designed by
Toan Nguyen
VAL
Designed by
Konstantin Grcic
LAUFEN PRO S
Designed by
Peter Wirz
LAUFEN PRO A
Designed by
Peter Wirz
CITYPLUS
Designed by
Andreas Dimitriadis
KARTELL BY LAUFEN
Designed by
Ludovica + Roberto Palomba
---
THE BEST OF LAUFEN NOW
AVAILABLE IN NEW ZEALAND

Laufen's local range gives you access to a curated selection
of award-winning pieces crafted by some
of the world's leading designers.

Available by special order, LAUFEN's curated global range opens up
new design possibilities for those looking to make a bold design
statement in the bathroom.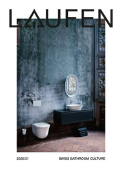 Brochure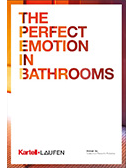 Brochure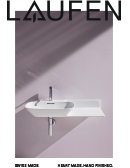 Warranty